Each coaster has its own unique texture, which makes the coaster even more special.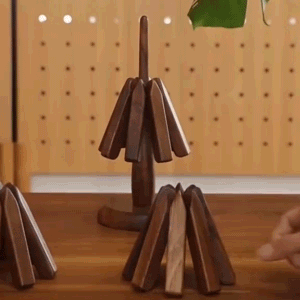 If you have a solid wooden table. Trust me, this coaster will surprise you.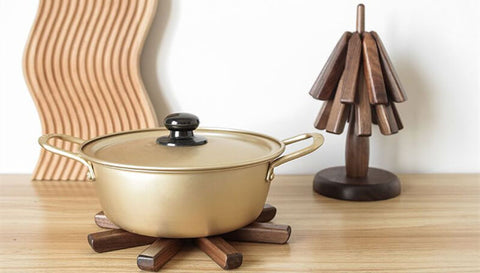 In particular, it gives this coaster more purpose, and it makes a great gift for housewarming, hostess, birthday, holiday and so on.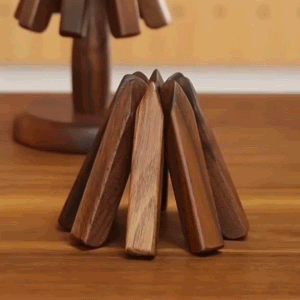 Effective Heat Insulation
Made of black walnut, this wood table mat insulates the heat with thick base and ensures that the tabletop is not damaged.

A Tree Design
This wood table mat adopts a unique tree design, it consists of 3 pieces of heat insulating mats, which can be stacked to form a tree, not only can insulate the heat, but also can decorate your desktop.


High Quality Black Walnut
Made from high-quality North American black walnut, this wood table mat is heavyweight and has a textured surface for durability.

Decor Your House
Even though it's a table mat, it looks more like a decorative stuff, and you can place it on the dining table, in the living room, etc. to give your home an artistic touch.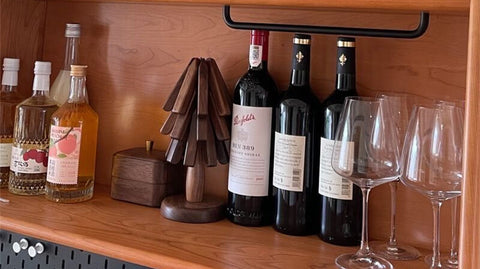 ✔️Specification:
(1)Material: Black walnut
(2)Size: 10 x 25 cm
(3)Weight: 600g

📦Package Include:
Black Walnut Wood Table Mat * 1 PCS

Black Walnut Wood Table Mat * 2 PCS
Black Walnut Wood Table Mat * 3PCS (WITH A WALNUT BASE BRACKET)