1. SLIGHT COLOR NOTE: Please note that slight color difference should be acceptable due to the light and screen.
2. MATERIAL: Our bedding set is made of microfiber polyester, the material is ultra soft, comfort, durable, breathable. Soft duvet cover will create a warm and cozy sleeping environment.
3. DESIGN: 3D Printing technology makes the pattern clearer, animal-themed bedding sets, is your best choice for animal enthusiasts. It will make your bedroom different. Perfect gift for teens, boys, girls, kids.
4. DUVET COVER SET: There is 1 Pillowcase and 1 Duvet Cover for US TWIN, EU/UK SINGLE, AU SINGLE, GER TWIN; There are 2 Pillowcases and 1 duvet cover.
5. EASY CARE: High color fastness, pattern will not fading. Cold water hand washable and machine washable. Do not wash with other items. Do not bleach. Tumble dry low. Iron as desired.
1.
Material: Rayon / Polyester
Specifications
Material:
Rayon / Polyester
Style:
Abstract
Pattern:
3D Vortex
Print Type:
3D Print
Closure Type:
Zipper
Photos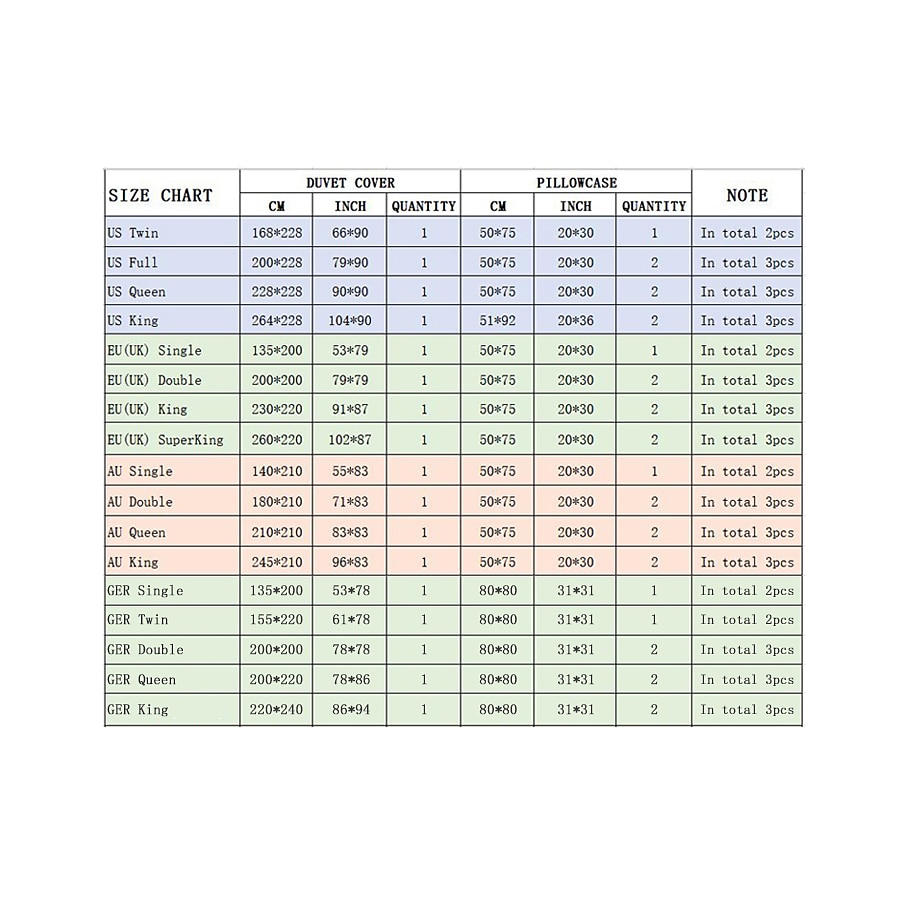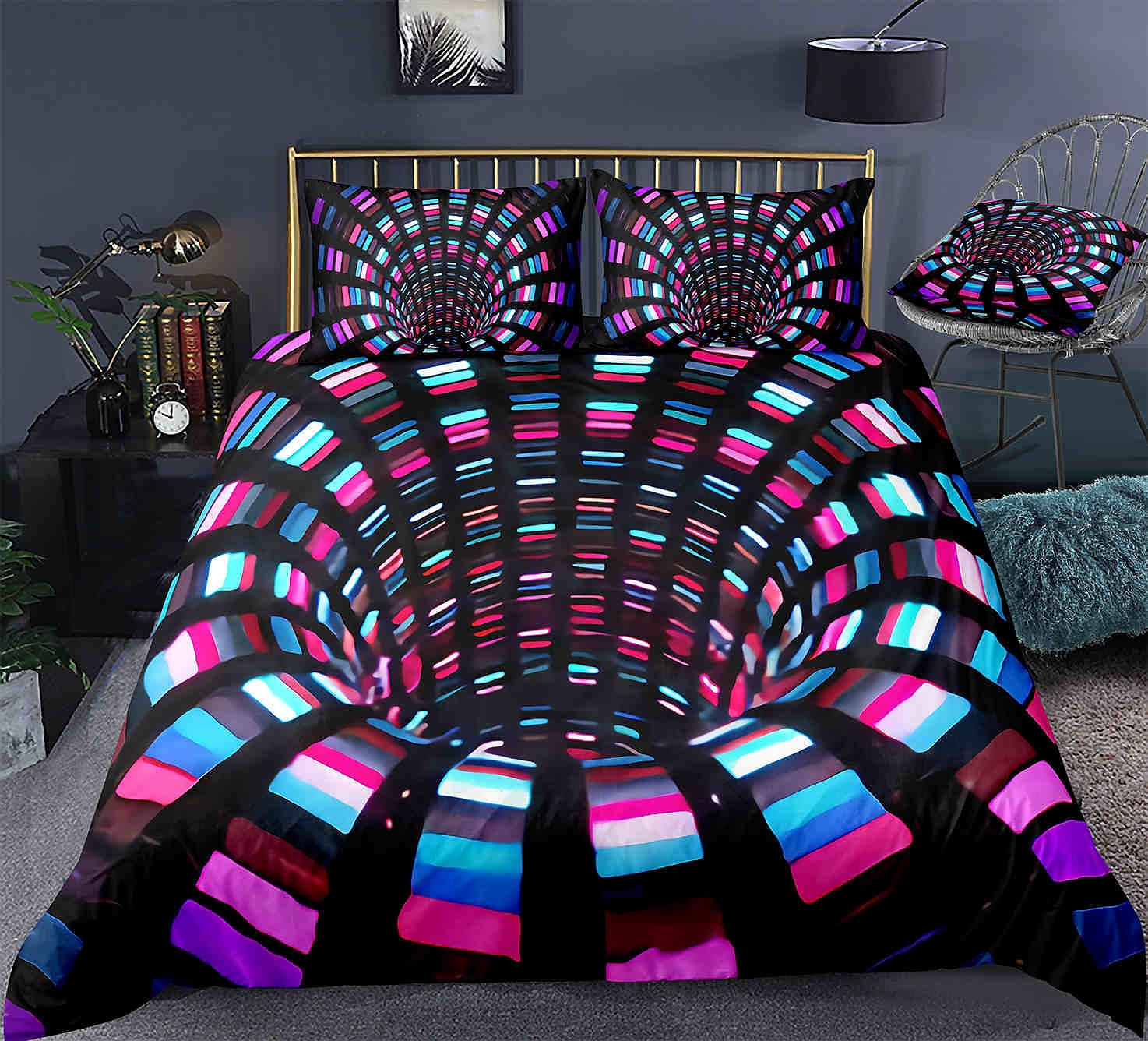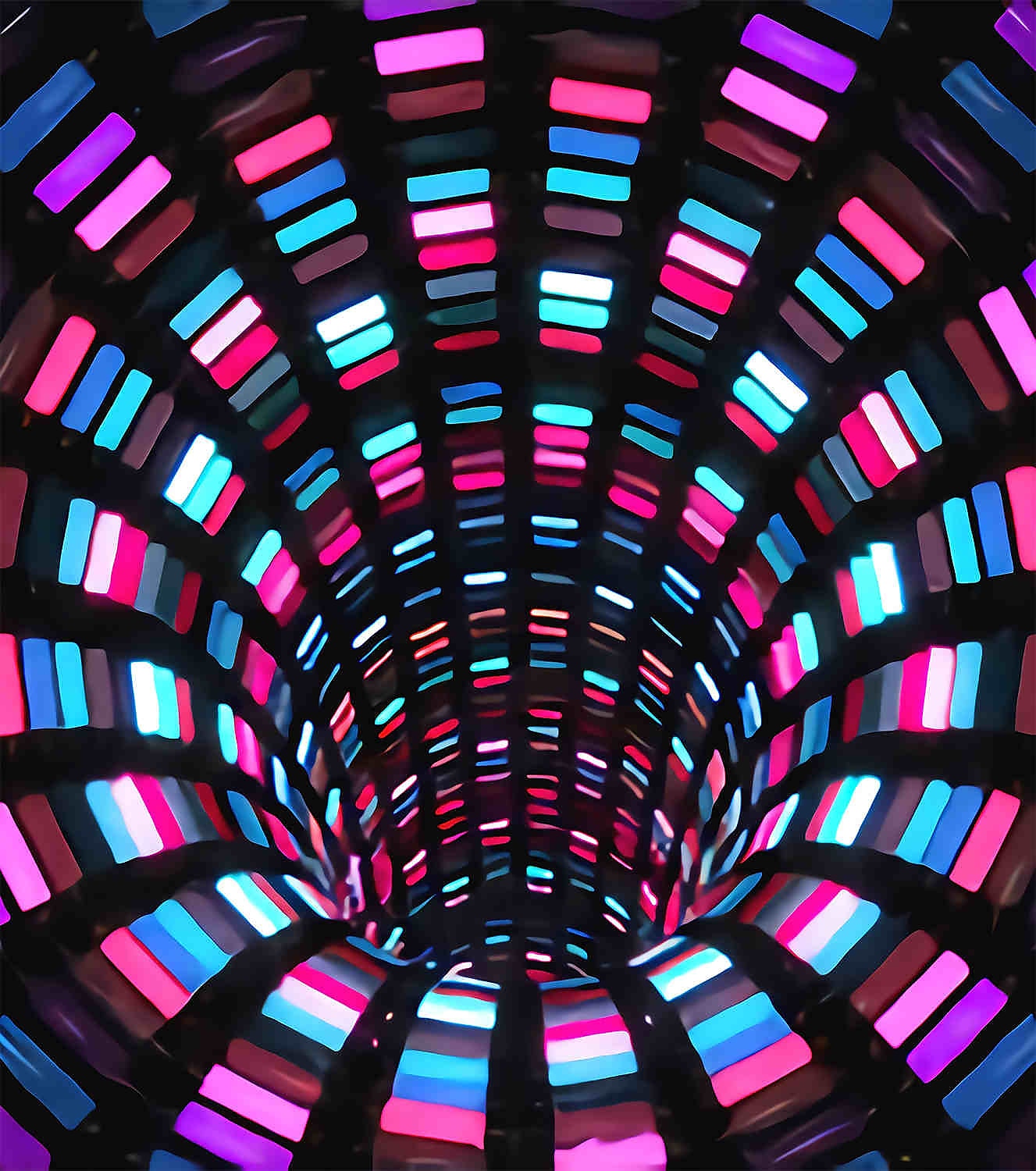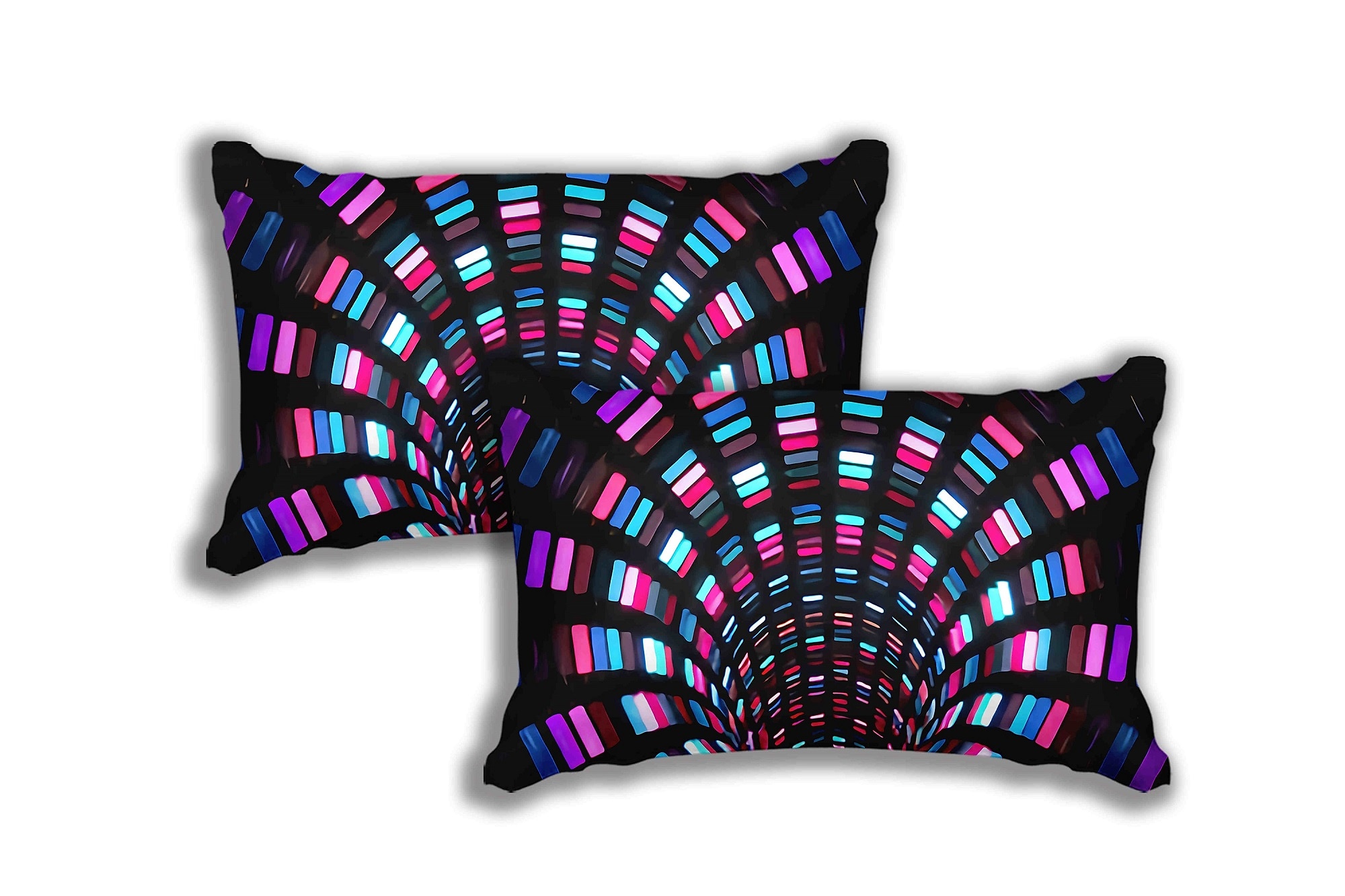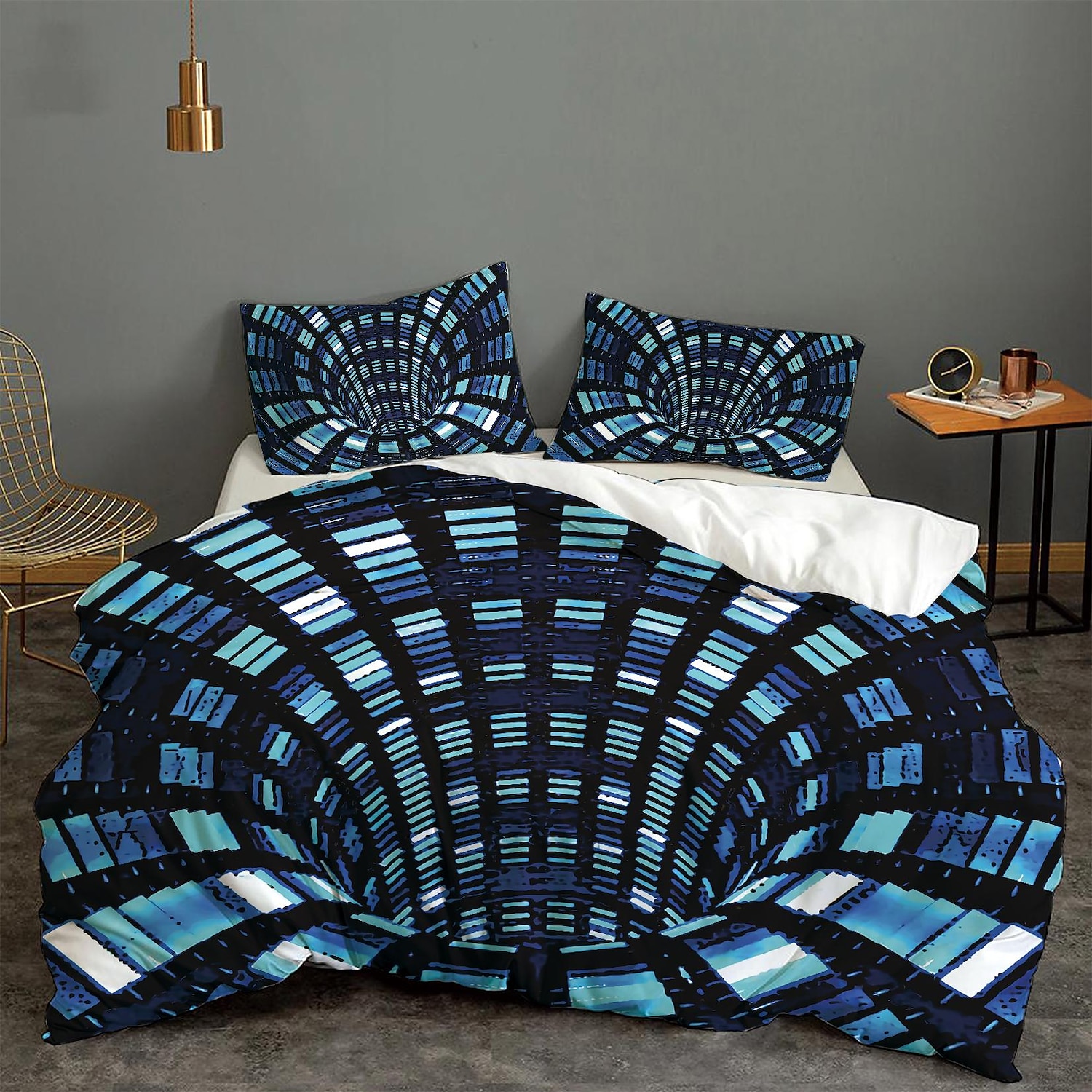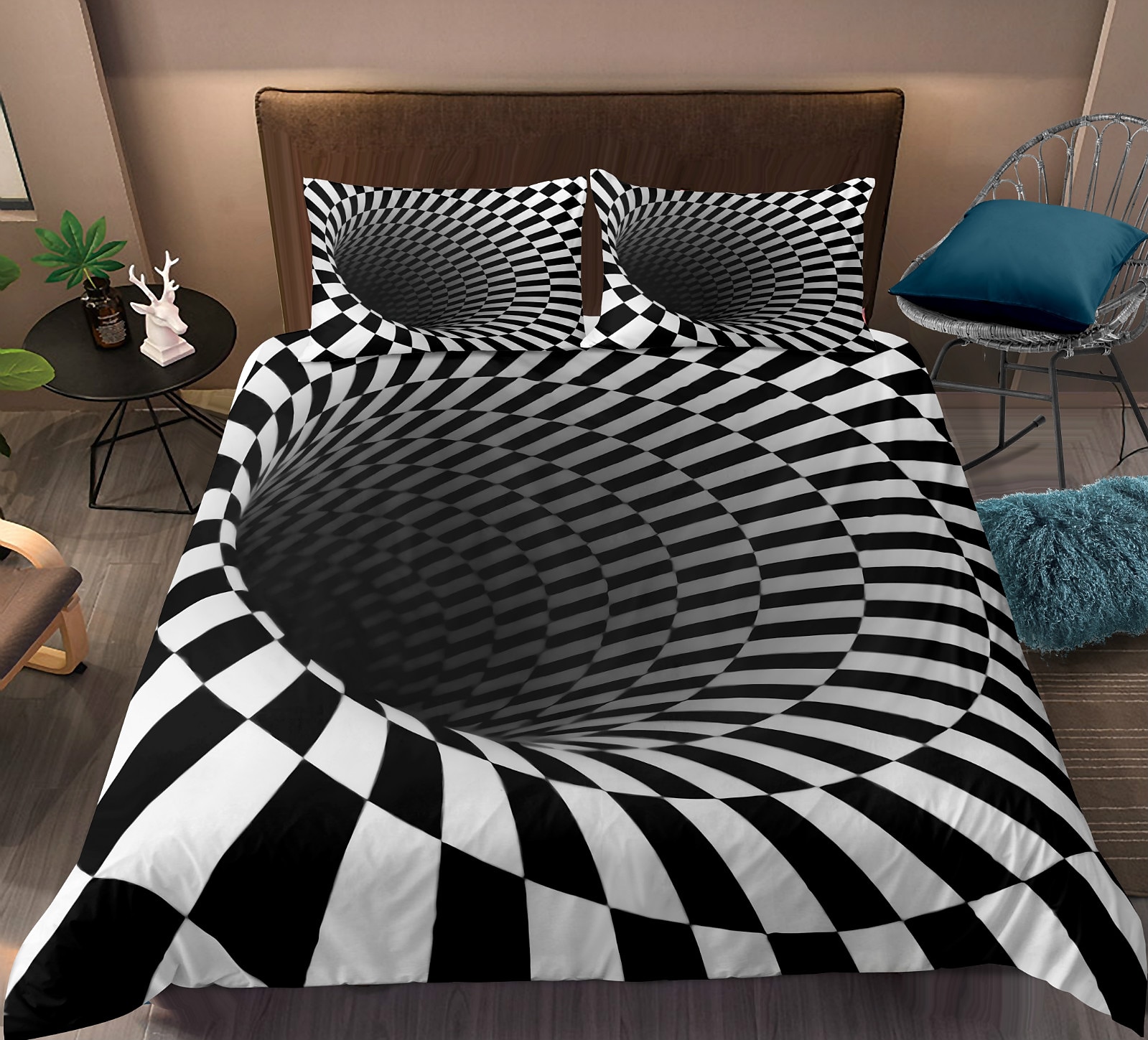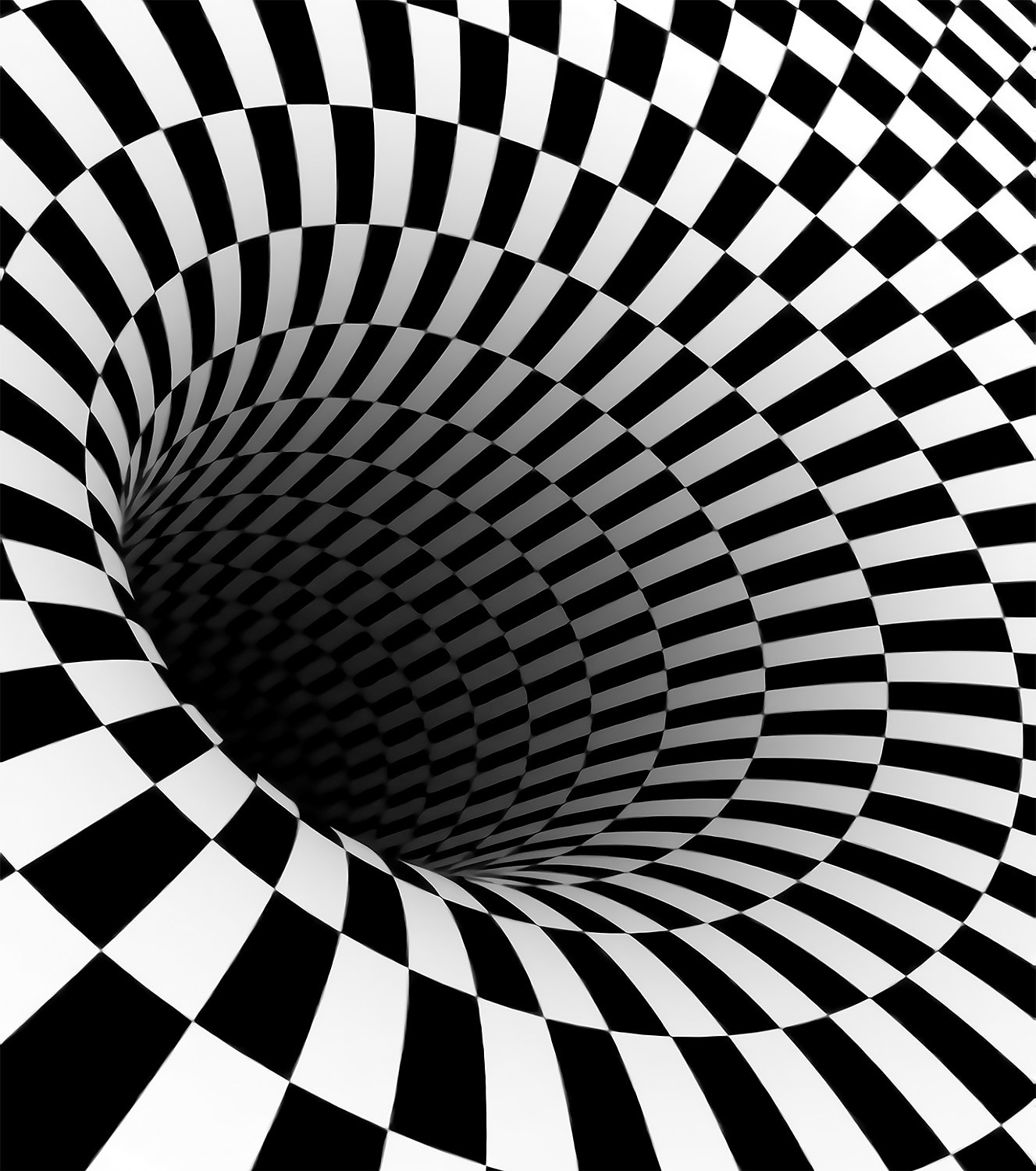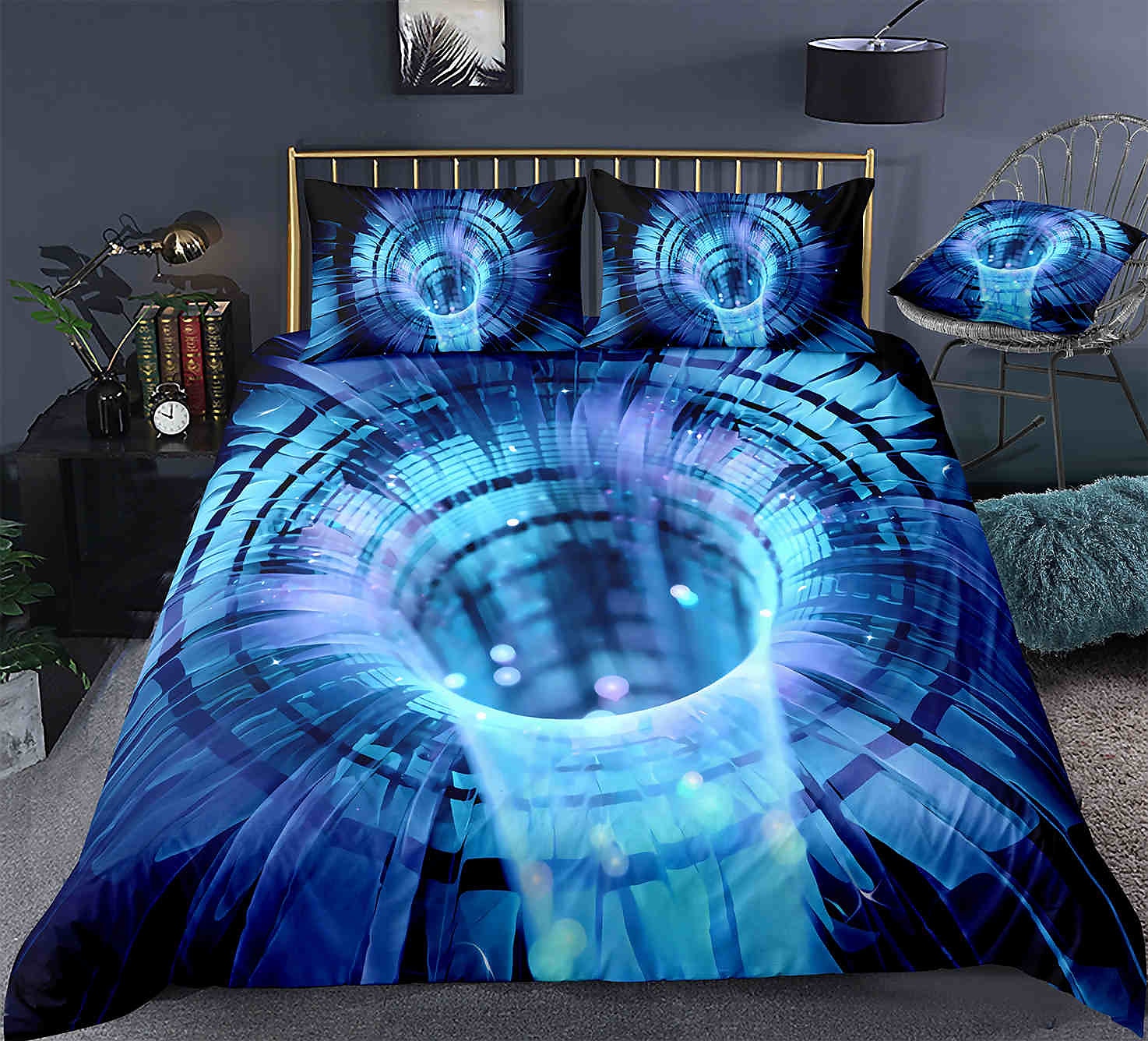 Size Chart
ID: 164892
Provided by

 

Supplier.
Please Note: Listed size charts may vary according to different Size Chart IDs.
| Size | Sham Size | Duvet Cover Size |
| --- | --- | --- |
| US Twin | 19¾*29½*½ | 66¼*89¾ |
| US Full | 19¾*29½*¾ | 78¾*89¾ |
| US Queen | 19¾*29½*¾ | 89¾*89¾ |
| US King | 20*36¼*¾ | 104*89¾ |
| EU / UK Single | 19¾*29½*½ | 53¼*78¾ |
| EU / UK Double | 19¾*29½*¾ | 78¾*78¾ |
| EU / UK King | 19¾*29½*¾ | 90½*86½ |
| EU / UK SuperKing | 19¾*29½*¾ | 102¼*86½ |
| AU Single | 19¾*29½*½ | 55*82¾ |
| AU Double | 19¾*29½*¾ | 70¾*82¾ |
| AU Queen | 19¾*29½*¾ | 82¾*82¾ |
| AU King | 19¾*29½*¾ | 96½*82¾ |
| GER Single | 31½*31½ | 53¼*78¾ |
| GER Twin | 31½*31½ | 61*86½ |
| GER Double | 31½*31½ | 78¾*78¾ |
| GER King | 31½*31½ | 86½*94½ |
| GER Queen | 31½*31½ | 78¾*86½ |